5 Reasons You Can Trust The Enhanced RL-SPRK Series Sprinkler Pump
Want to smile more? The Red Lion® RL-SPRK Series Sprinkler Pump can help you do just that by watering your lawn or turf, creating a healthy, green sight of relaxation and achievement. Here are five reasons to trust the RL-SPRK Series.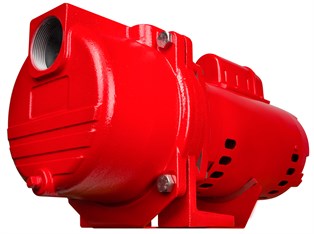 Leading Warranty – This centrifugal pump comes with a 2-year manufacturer's warranty.
Installation Simplicity – Retrofit installations are simplified with an industry standard 2-inch FNPT intake and 1-1/2-inch FNPT discharge.
Reliability – It features durable internal components and a rugged cast iron casing and pump base.
Flexibility – Repair kits with replacement impellers are available, while brass impeller conversion kits allow for upgrades to battle tougher applications.  
One Call Away – Problem-solving experts are only a phone call away via the Red Lion Technical Service Line at 888.885.9254.
For more information about the RL-SPRK Series Sprinkler Pump, click here.